Friday, August 3, 2012
Summer Evening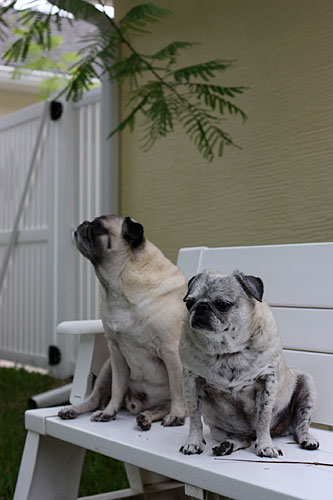 Henry and Luna enjoying a nice summer evening under the tentacles of Mimo.
It's been a little too hot to take the pugs out for walks, but we have made it out to the yard every evening and it is absolutely my favorite part of the day. Gorgeous weather and 3 little pugs moseying about with little bursts of play. That's my idea of a good time.
How is summer shaping up in your neck of the woods? Or for our friends a little further away, how's winter going?