Monday, September 8, 2014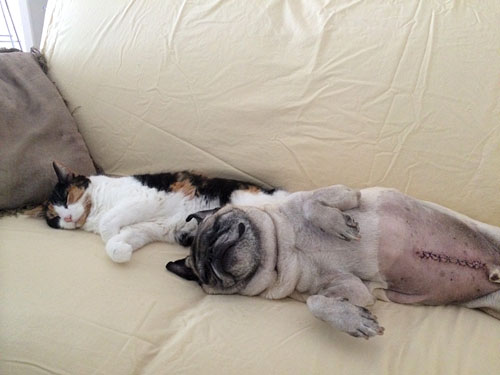 This picture was taken a few days after Henry's first round of chemo when he wasn't feeling so great and might just prove that Cupid has some sympathy for good ole Hank.
Normally, Cupid will begrudgingly lay on the sofa with Henry, but Cupid's number one rule is no touching. But on this occasion, Cupid cut Henry a little slack and happily slept with him, even touching him, in hopes of helping him feel better.