Thursday, September 12, 2013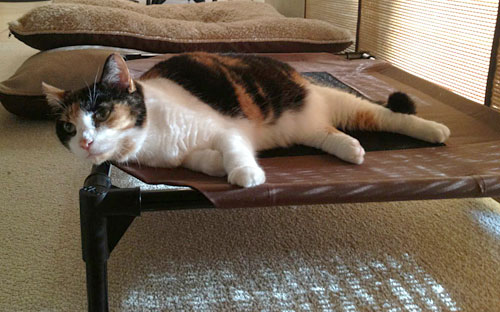 I had a moment of weakness a few weeks ago and broke down and bought another dog bed. The justification behind this bed is that it is unlike any of the other beds we already have. It is raised and much firmer and I thought it might be kinder on the pugs' aging bones.
However, from the moment we assembled it, the cat has claimed it. She loves to lay on top of the bed and you can frequently find her sleeping underneath the bed.
And since the cat has taken ownership of the bed it is technically a cat bed and not a dog bed.