Thursday, February 12, 2015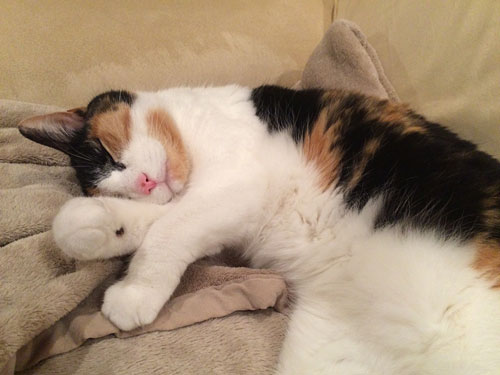 Tomorrow is Cupid's Gotcha Day! She is turning 17!
We have taken to calling her the "old lady". I think it all started when the vet recommended a special food for her and the label said it was for "Senior Plus". I laughed and quickly informed Cupid that she was no longer just a senior cat, but now she is senior plus!
But mainly I forget how old Cupid is. While she doesn't jump nearly as well as she did in her younger days, she is still pretty spry. We play together every morning before I go to work, right after she gets brushed. She insists on being brushed each morning. Tomorrow, I throw in a few extra strokes and we'll see what we can't do about rounding her up a few bites of chicken