Monday, May 2, 2011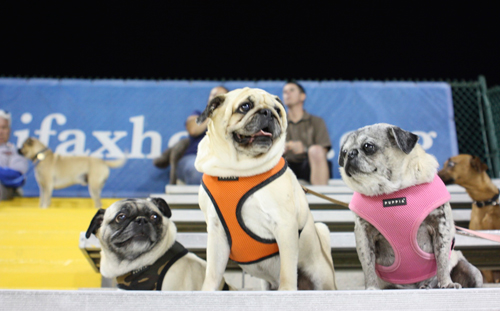 Friday night, was Bark at the Park night for our local minor league baseball team. It was a night that I had been looking forward to ever since I left the ballpark after taking Henry to his first game last year.
This year, it was a gorgeous evening so we were able to take all 3 pugs without having to worry about them getting too hot.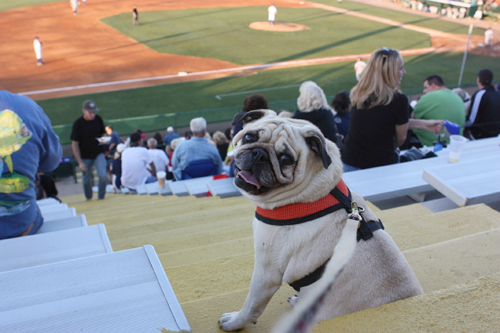 For some odd reason, Benjamin preferred to sit in the aisle. Since we were pretty high up it didn't matter much because there weren't too many people trying to pass.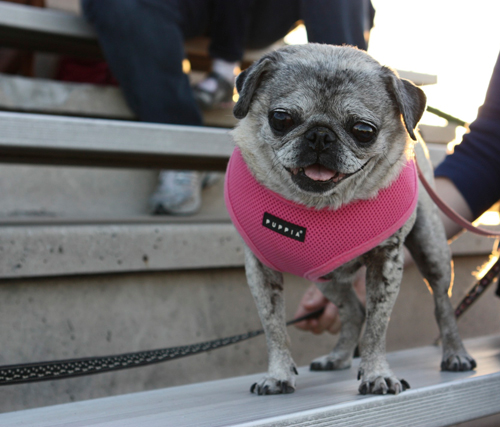 Luna was the only one that like to seat on the bleacher. She looked very cute sitting on the bench surveying all the people and dogs below her.
All in all, I think the pugs had a great time. After about the 2nd inning I was really wishing I had brought one of dog beds for the pugs. Couldn't you just see the pugs sitting in one of their beds on the bleachers. It would be like their very own seat cushion.