Friday, May 20, 2011
Improvising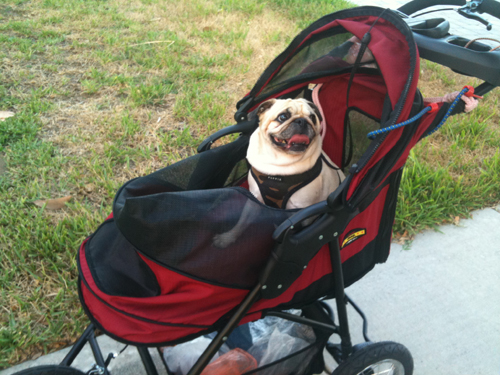 What do you do with a pug that has strict orders to take it easy, but is just itching to go for a walk? You take him for a ride in the Solsey mobile. A stroller that Solsey hated by the way. She much preferred to use her pouch.
The pugs also have something very special to look forward to this weekend. G-Ma is coming for a visit!
Hope you have a wonderful weekend!