Saturday, February 12, 2005
Trip to the Lake
To help beat some of the winter blues we have been having lately we decided to go to the Lake to walk the trails and get some fresh air. As you can see Henry was very excited to be getting out for some much needed exercise.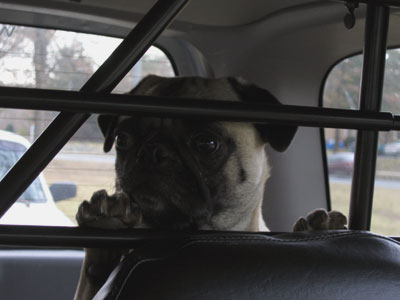 Much of the lake was frozen, but I was pleasantly surprised at the condition of the trails. I thought they were going to be extremely muddy, but all things considered they were in great shape.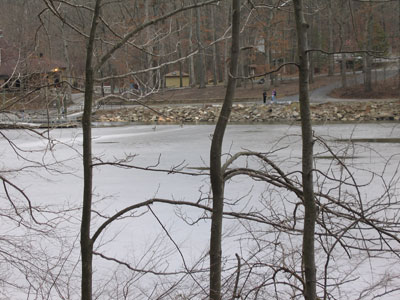 The boys had a great time trotting down the trail and chasing each other through the leaves and up and down the hills off of the main trail.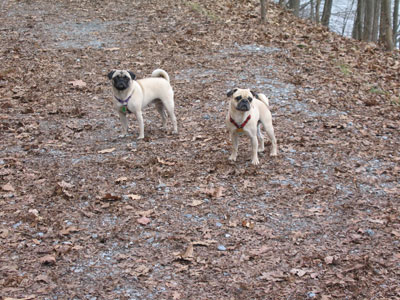 They ran so much that on the way back even Benny, who is usually so hard to tire out, decided to take a break and relax on the bench.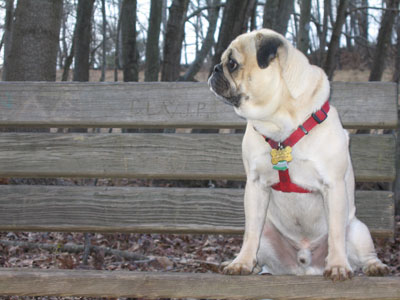 It was a great day and for the boys most great days end with them getting muddy and dirty. So next up for today is baths and brushing!