Tuesday, October 9, 2007
Caption This #28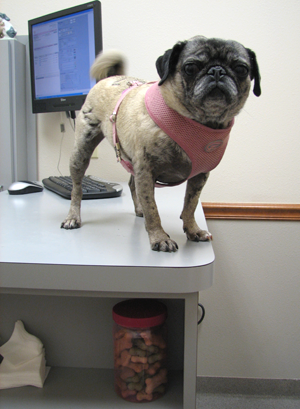 Here we have little Luna at the eye doctor's office waiting for the doc. She doesn't know it, but she is standing on top a treat goldmine!
Luna does very good at the eye doctor's, but if she had her choice, she would prefer if I took her to a more fun place.
Looking forward to your captions in the comments!