Monday, March 8, 2010
Goodbye Solsey Baby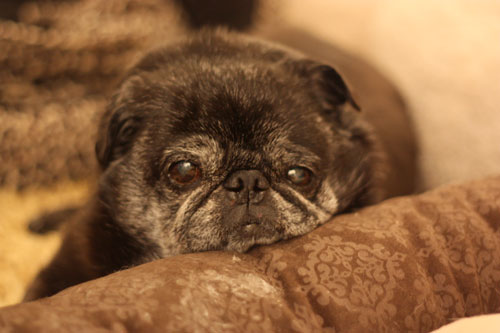 It is with a very heavy heart that I must say that Sol has passed away. She had a simply fantastic day on Saturday, but late Saturday night into Sunday she took a turn for the worse. We spent all of Sunday with her hoping that she was just having an off day and that Monday would be better. However, her breathing got worse throughout the night on Sunday and we took her to the vet first thing Monday morning. It was there, knowing we have done and tried everything we possible could, that we made the tough decision to let her rest in peace.
We stayed with her the whole time and told her how much she was loved. I made sure to tell her how much everyone in OBP land loved her too. She went very peacefully and it was almost a relief to see her laying still without constantly coughing and struggling to breathe.
We are confident that we made the right decision, however, we miss her so much. She was such a big presence and a good spirit.
Posting will be a little light the next few days as I am going to take some time to process all this. I'm not really sure what to say or write next. I'm going to do what Solsey did and just take it one day at a time.
I know Sol was loved by more than just us and I want to say sorry to all of you as well. Please know that my thoughts are with you.
Take care everyone and kiss your puggers.