Monday, September 12, 2011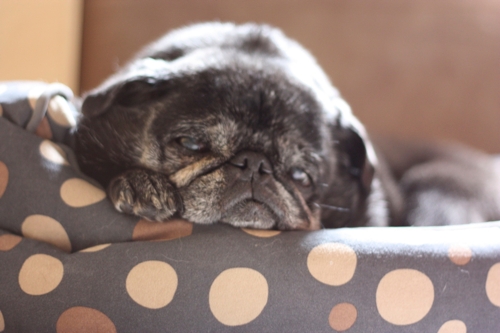 I recently found out that today is National Pet Memorial Day. So, I thought I would post a picture of Solsey today and give an update on the Sol Sunshine Memorial Fund. As of this writing, $2,298.90 has been raised to help support the senior pugs of Central Florida Pug Rescue.
I think that is awesome! To me, Solsey was the perfect example of how to live your golden years to the fullest. I hope her fund helps the senior pugs of CFPR do the same.
None of this could be possible without all the loyal Solsey supporters and the good folks at CFPR. Thank you all for letting Solsey's memory live on in such a positive way!
Also, on a different note, I have extended the deadline for submissions to the 2012 Calendar Contest to September 17, 2011. I'm looking forward to your submissions.