Thursday, March 8, 2012
Missing You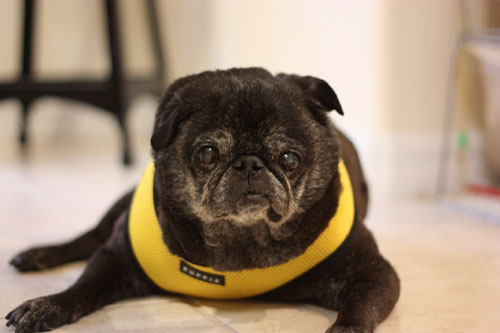 Two years ago today we said goodbye to Sol. This is a milestone that I was worried about because it means that Sol has now been gone longer than she was with us.
While we only had 15 months to share with Sol, I know that she lived a full life and I am even prouder that her memory lives on with the Central Florida Pug Rescue's Sol Sunshine Memorial Fund.
So far over $2,300 has been raised to help the hospice pugs of Central Florida Pug Rescue. And if those pugs are anything like Solsey, which I know they are, they are living out their golden years in grand style. And that is because of the loyal OBP readers. Your support of Sol, Benjamin, Henry and Luna over the years has been tremendous and I can't thank you enough for helping the memory of Solsey live on through your generous donations.
Say what you want about pug people, but they are some of the nicest and caring people I know. Thank you for supporting Sol. I don't have words to express how grateful I am for all your support.