Wednesday, September 23, 2009
The Results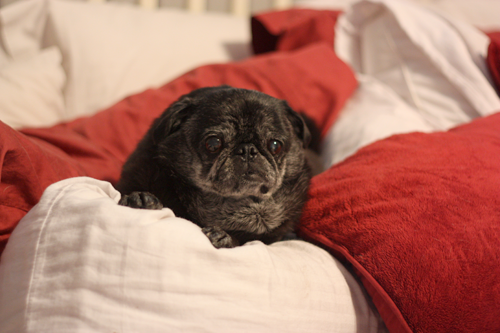 The results of the pathology report came back and unfortunately it is not good news. The tumors sent for testing were malignant. The silver lining to this dark cloud is that there were clean margins. The pathology report also notes "no evidence of lymphatic or vascular invasion is seen." The tumor is what they consider a grade II mammary carcinoma (intermediate grade of malignancy) and the overall prognosis is guarded. The recommended next steps on the pathology report is to have a chest x-ray because this type of tumor has the potential for metastasis and usually does so in the lungs. Luckily, we had a chest x-ray done before she even had surgery and we know the lungs are clear at this time.
Where do we go from here? Well, no where really. We have dealt with things pretty much as best we can. The tumor has been removed and we have clean margins, which is absolutely fantastic. But the reality is that Sol has had two malignant tumors removed in less than a 12 month window.
We are appreciating every day we have with Sol. Each night when that little lady props her butt up on my pillow, I give her a big 'ole kiss and say, "Good night Solsey Baby!" And when I wake up in the morning with a stiff neck from sharing my pillow with her I look forward to all the little things that just make Sol Sol.
I don't know how things are going to play out and I'm not sure if I want to know. I had my day of doom & gloom yesterday, but now I am trying to be more positive. No matter how many tomorrows there are it will never be enough. So I am just hoping that the ups and downs of this roller coaster are all at the beginning and that we can have a smooth ride for a bit.