Monday, August 4, 2014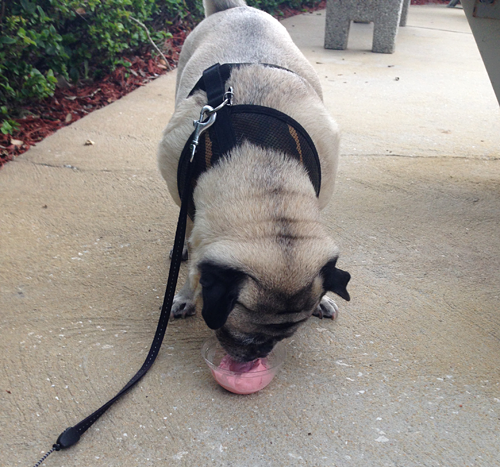 We are always looking for summer adventures where the heat won't wipe Henry out. So far, quick trips to grab a doggie dish seem to pretty high on Henry's fun list. The only downside is the lines can get pretty long. But Henry is a trooper and patiently waits until it is his turn to order.
On this occasion we got Henry raspberry ice cream and it was a huge hit. He liked it much better than the banana flavored ice cream we got him the time before. Which was surprising to me because Henry loves bananas. But, I guess not everything makes a good ice cream flavor. On our next trip, raspberry it will be!