Thursday, February 13, 2014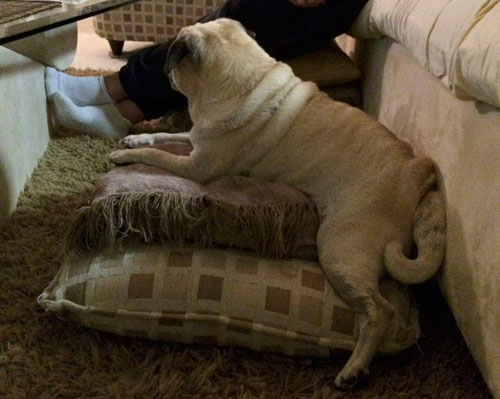 Confession: we eat dinner in front of the TV every night. Love it or hate it, its just how we roll and it works well for us. We don't use TV trays or anything fancy like that, we just sit on the floor and eat off the coffee table. Well, we aren't completely uncivilized, so we we sit on a pile of pillows while we eat.
Which makes dinnertime to Benny a compilation of his favorite things - food and pillows. So every night when I am bringing dinner to the table, I find Benny sitting in my "seat" just waiting for the food to be brought to him.