Thursday, January 22, 2015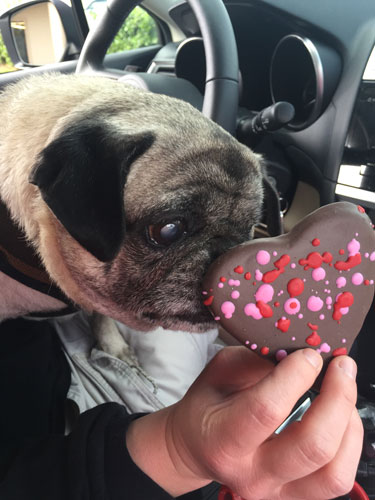 Over the weekend we were out running errands with Hank. One of our stops was the pet store. Usually Henry would go in the pet store, but he was already pretty tuckered out from a long walk, so only one of us ran into the store.
At the checkout, were super cute Valentine treats. Valentine's Day is still a few weeks away, but I couldn't resist picking up a sweet treat for Henry.
Of course he smelled it as soon as I got back to the car! We gave him a small little bite and saved the rest for later.