Monday, March 28, 2011
Benny's B-Day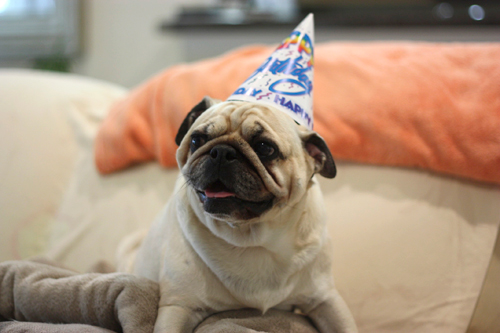 On Sunday we celebrated Baby Benny's 9th birthday. As far as the pugs are concerned, it was pretty hot during the day, so we saved a nice walk for the evening.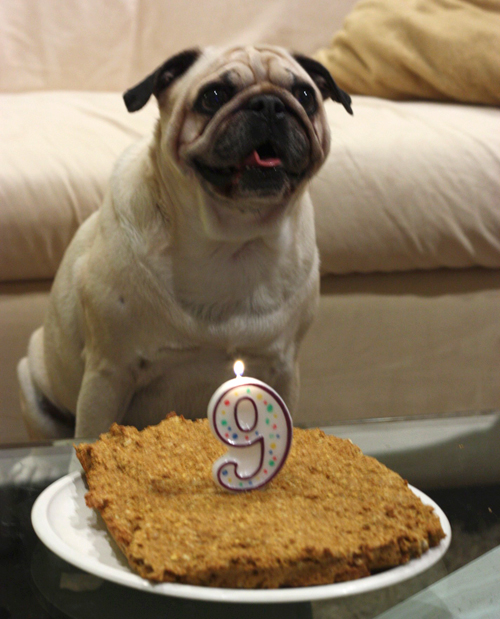 For Benny's special birthday treat, I baked him Pug Bars. I got the recipe from Puglet of Daily Puglet. Puglet really seemed to love them and they had pumpkin in them so I knew that would be right up Ben's alley. Not only did Benny love them, but so did Henry & Luna.
Benny's first birthday rule was that if he had to wear a silly birthday hat, so did Luna and Henry or else he wasn't going to share his yummy Pug Bars.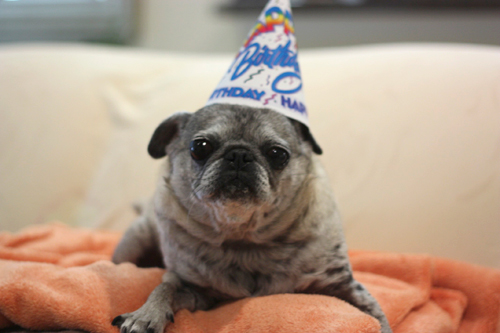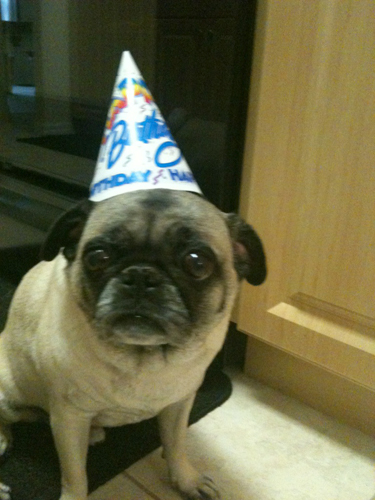 And since it was Benny's special day, I let him take a big chomp out of the Pug Bars before I broke everyone off a little piece to enjoy.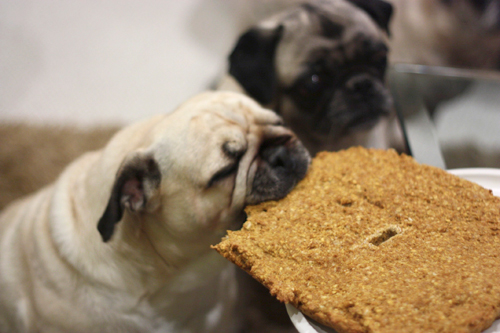 All in all, I think Benny had a pretty good day.