Monday, April 4, 2011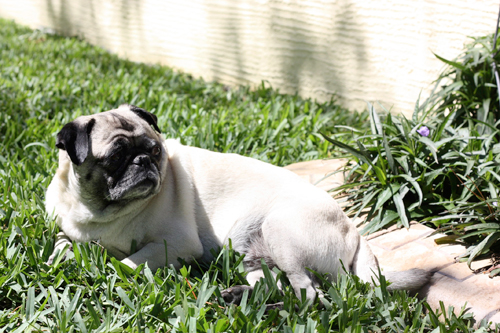 On Sunday, exactly one week after Benny, Henry turned 9 years old. Just like with Ben, it is hard to believe that Hank is 9 years old.
It was a gorgeous day so Henry started his birthday catching some rays in the yard. We needed to run a few errands, so we decided to bring the pugs with us. There is nothing Henry loves more than a car ride.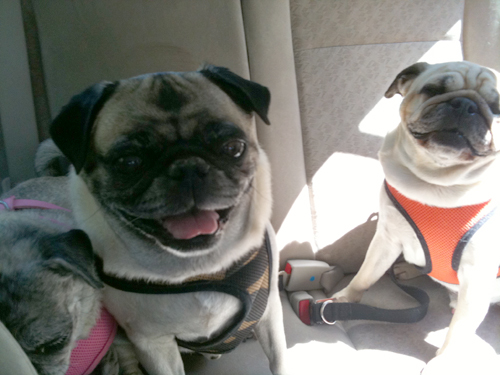 After we finished our errands, we stopped at a place that has a nice shady trail and took the pugs for a walk.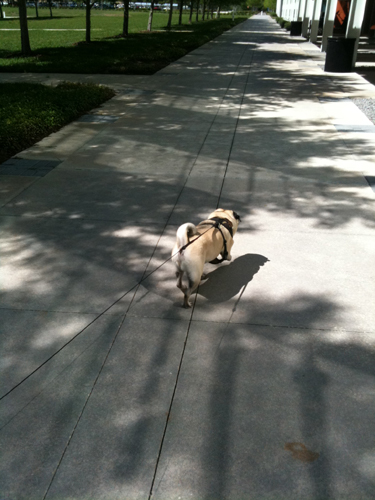 While on our walk, Henry spotted what he wants for his birthday.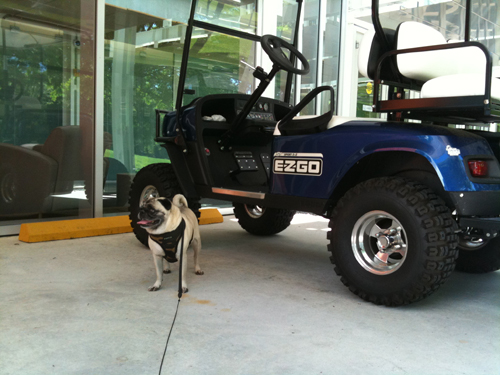 Boys and their toys!
As always a birthday wouldn't be complete without a trip down memory lane. Here are a few of my favorite Henry moments shared on the blog.