Friday, September 16, 2011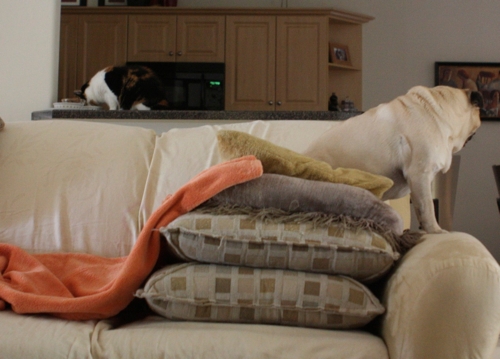 Another reason I think Benjamin loves to sit on his pile of pillows is to be closer to the cat's food. The smell of yummy cat food wafting from the cat's spot on the counter always torments Benny. The pillows bring him closer to the yumminess, but yet he is still so far, far away. Poor Benny!
Have a great weekend everyone! Don't forget to get your photos submitted to the 2012 Calendar Contest by Saturday.