Monday, April 21, 2014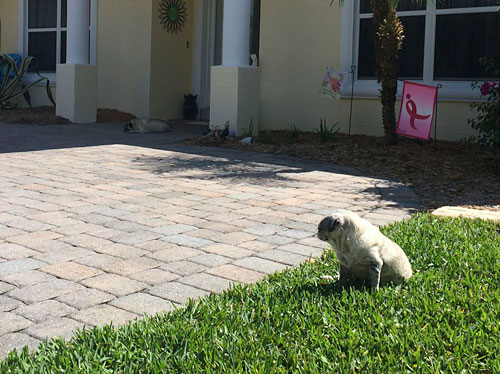 Well look at this! Luna outlasted Henry in the sun!
Both Henry and Luna were laying in the sun together, but Henry broke first and went to the shade. After Henry left, Luna sat up with her chest out a bit, super proud that she outlasted the sun lover himself!
On a different note, we have been having some issue with commenting on posts. I know some are having issues commenting from time to time. I am working on getting that fixed, but it happens so sporadically that I'm not 100% sure what is going on. I appreciate your patience while I work through this issue. If you are not able to comment let me know and I will try to work through it with you. Also, over the weekend, we had some pretty unfriendly comments. Because of that, I have turned on comment moderation. So, when you post a comment it will not appear right away. Instead it will appear after I have approved it. I will try to keep this delay to a minimum, but I appreciate your patience.