Wednesday, August 17, 2011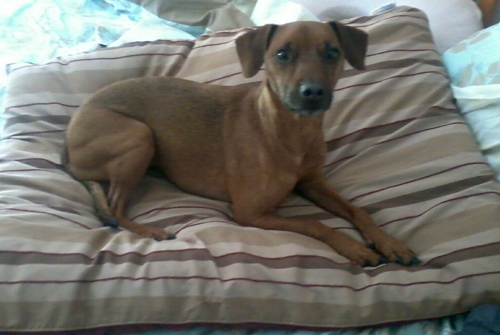 Meet Jake! Jake is a friend of Benjamin, Henry & Luna. Jake and the pugs like baseball and have hung out together at a Bark at the Park event.
Jake and his family recently bought a new house. After hearing the news, the pugs knew just what to bring Jake - a dog bed. After all you can never have too many dog beds!