Wednesday, November 26, 2014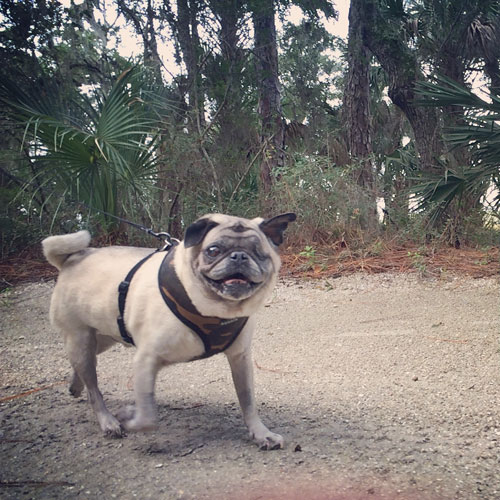 On Sunday we decided to venture out to a nearby park that has awesome hiking trails. We hadn't been to this park in years so we thought Henry might really enjoy it. Plus, Henry has always loved to take walks through woodsy areas and these trails definitely fit the bill.
On our way out to the car, we realized that it was a lot more humid than we originally thought. Henry, humidity and long walks don't always go well together. We almost scrapped our trip, but we thought, Henry would be able to take a short walk on the trails. Plus, Henry had a big day at the beach the day before, so he wouldn't be up for too long of a walk anywhere we went.
As soon as we parked the car, Henry was happy to be on his old favorite trails. As predicted, we only took a short jaunt on the trails, but Henry was one happy pug!