Wednesday, November 25, 2015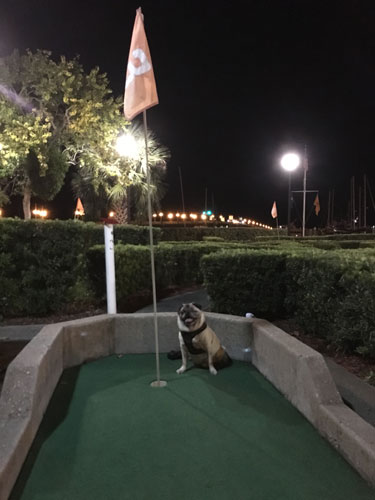 We had the luxury to take Henry on a mini adventure recently. This included a trip to miniature golf course. Henry did an AMAZING job navigating the course, being patient at each hole and only blocked (inadvertently) one shot!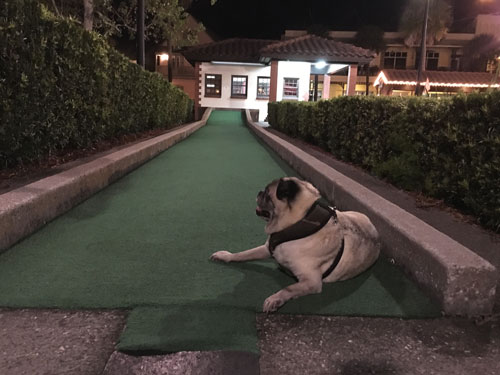 While of course, this is all about the Hankster and his grand adventures, it should go without saying that Peep #2 took the win by 5 strokes after Peep #1 started collapsing around hole 12. Henry didn't care who won or lost, he was just happy to be out in the cool evening air and hanging out with his peeps.