Friday, October 31, 2014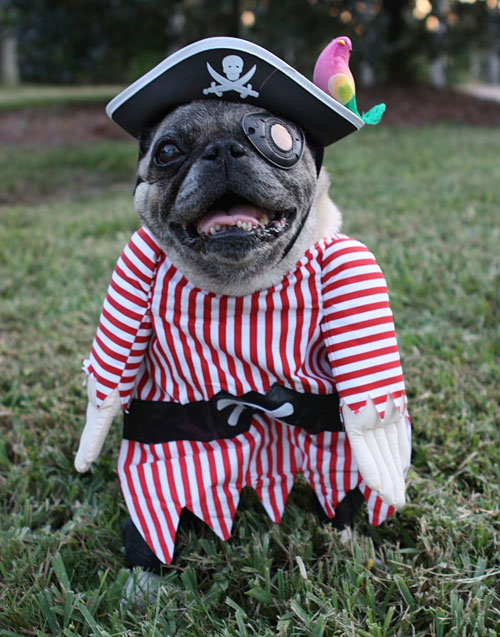 Arr, Matey! It's Henry the Pirate Pug!
After Henry had his eye removed in April, we knew exactly what the pugs were going to be for Halloween. How could they not be pirates?
Liking to get a jump on things, we ordered pirate costumes for Henry, Benjamin and Luna and they were delivered before the end of April. Little did we know, that Benjamin and Luna would not be here to be part of Henry's pirate crew.
It's a bittersweet day, but we know that if they were here Benny and Luna would insist on hitting the high seas and bringing back all the treasure they could find. We're not sure how much trick or treating Henry will be up for this year, so we are going to play the night by ear. This might be the year Henry is the official candy giver outer.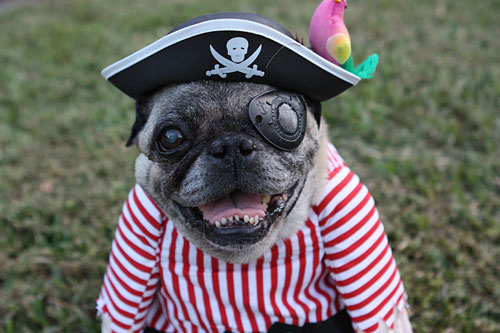 And as a extra Halloween bonus, here is a look back at the pug's Halloween costumes over the years.
Have a safe and happy Halloween!