Friday, May 10, 2013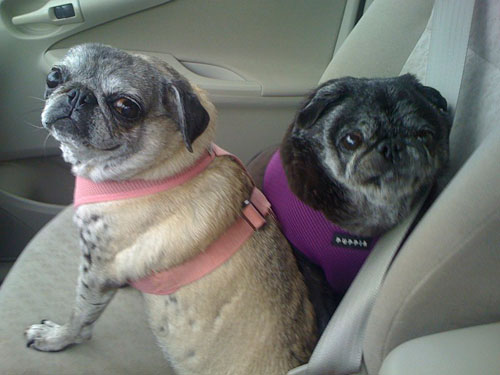 This flashback is from February 2010.
My two little pug ladies, Luna and Sol. There is a whole lot of alpha female attitude on that seat!
Luna rides very well in the car and Solsey did too for that matter. Luna's preferred spot is the front passenger seat. She doesn't really like to share that spot with her brothers, but she was always more than willing to share her spot with Solsey.