Tuesday, September 9, 2014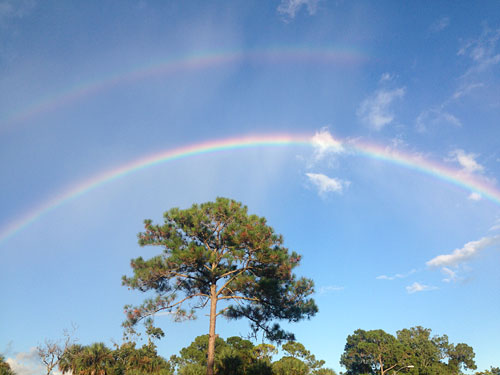 Last week the OBP humans observed a special sight in the sky. It was a double rainbow. This is the second such extraordinary observance since the passing of Baby Benny and Little Luna. When we see this phenomena we know it is our 2 recently passed puggers helping to brighten our day by showing us the rainbow bridge that they have crossed over assuring us that they are at peace and happy, healthy and full of light and love.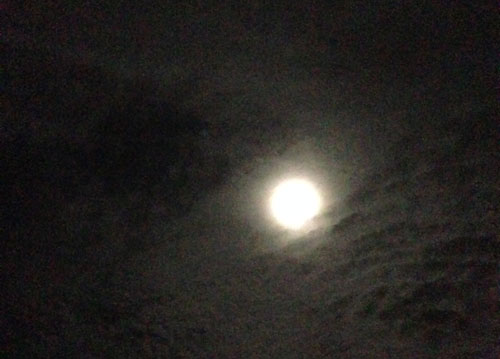 Then on Sunday, September 7th into Monday, September 8th was the 3rd Super Moon in as many months. It shined brightly in our neck of the woods even though we had experienced a day of overcast skies. These special moons have been lighting the way for Henry in his treatments and hopeful positive outcomes.
The former trio (and even short live quartet) of pugs always looked out for one another. These unique sightings of Double Rainbows and Super Moons are literally demonstrating how the puggers will forever have each other's paws.