Monday, September 21, 2015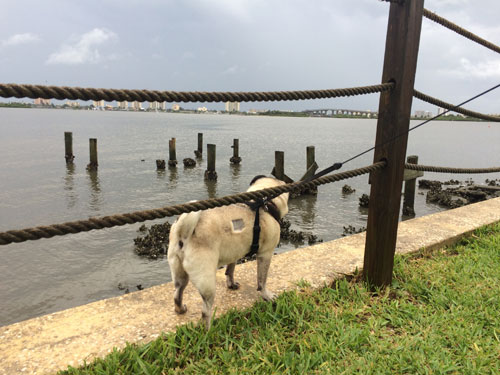 Henry has always been an off roading kind of guy. He would be the one to lead the pack off the beaten path. And sometimes he would simply fly solo and leave Benny and Luna behind. This worried Benjamin terribly. He would stand at the edge of the trail, see his brother bounce off into the wilderness and panic from the assumption that he was gone for good. When Henry would bounce back to Baby Benny and Ben would meet him with a loving nudge and a bonus face bite so as if to say, "Stop that stuff! It scares me when I think you are never coming back!
While Henry's risk taking days are mostly behind him, he still likes to live on the edge sometimes. And you can see in the photos, we mean that literally. In a recent post thundershower walk, we took Henry to a spot near the Halifax River and he promptly went right the edge. He gets so stubborn about where he wants to be that he just pulls and pulls on the leash, happily taking the mile after the inch you just gave him. Without his vision, however, I doubt he really realizes just how much danger he can put himself in.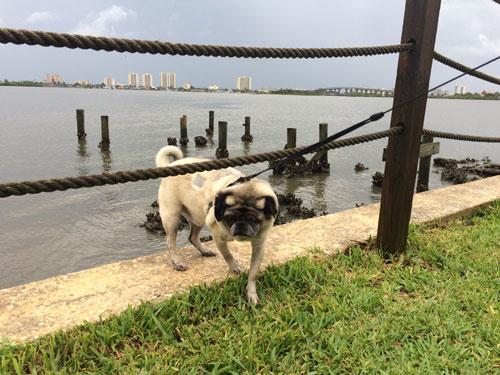 In any case, while Henry still can make our hearts jump, it is nice to know that he still has his love for exploring. We would prefer if he could explore a little less close to the spot of sharp drop offs! #CrazyPug #HenryTheStuntman