Wednesday, August 12, 2015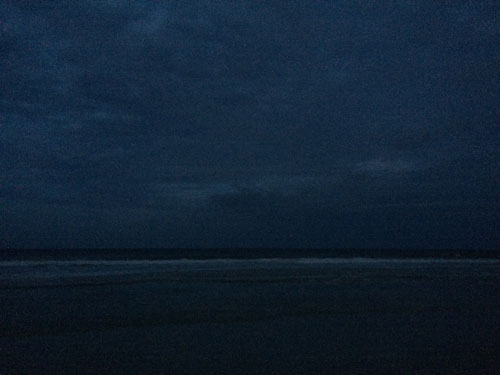 The end of July offered the world a BLUE MOON! What that means is that it was a second full moon within the same month. Although very overcast, we trekked to the beach to see if we could see Luna shining brightly. We got to the beach early and took our usual spot (the landing at the top of the steps leading to the no dogs allowed beach). It is a good thing we got there early. As we waited for Luna's arrival MANY more people also showed up. Several of them had super powered cameras and were hoping to capture a magnificent photo. But it was not to be had. The clouds merely thickened throughout the night and we were left alone with no glow to warm our hearts.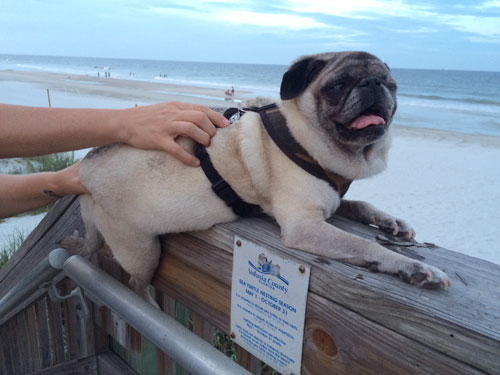 However, with each trip to this special spot overlooking the beach, you can see Henry getting more and more comfortable sitting on the railing. (Almost too comfortable if you ask me, though.) Henry waited patiently and in full relaxed mode as the other moon gazers arrived. He only started to fidget well after dark and only because he needed a potty break. Since it was after dark and the beach po po did not seem to be near, we took a short walk on the beach and Henry was able to relieve his bladder in the tall grasses at that edge of the beach and the concrete (not where a sunbather would lay).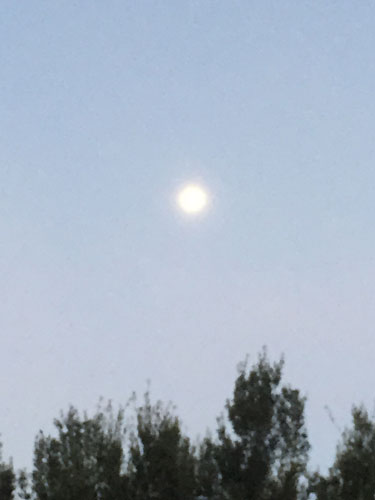 No Luna that night but the next morning she shined like the Sun right before the Sun actually rose! So, it was not until the next morning when the opening lyrics to Blue Moon actually were true...Blue Moon. You saw me standing alone. ( I mean, it was just me taking Henry out to go potty but technically no other "people").
#HenryIsABenchWarmer #LunaStoodUsUp