Friday, March 21, 2014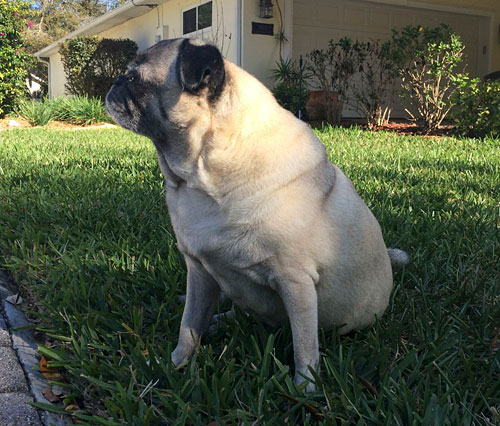 Well, look who I found sitting in the shade! The sun loving pug!
The weather has been so gorgeous that we have had a hard time getting Henry to come in the house. The sun is getting a bit stronger so Henry lays in the sun for a bit, then moves to the shade, then moves back to the sun. Benjamin and Luna are such polar opposites of Henry that we have taken to calling them the house dwellers. They go outside, go potty and then want to go right back in. If the weather is nice enough Benjamin can be persuaded to spend a little time outside, but not Luna. She wants no parts of the great outdoors.