Thursday, August 7, 2014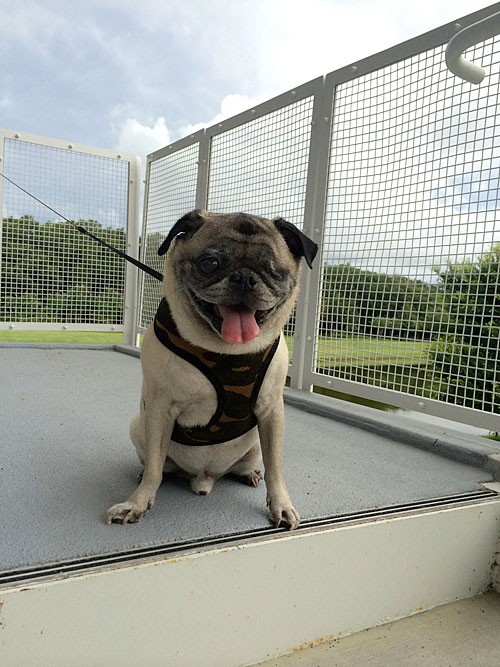 To help Henry get ready to go to work with me, we have been practicing going up and down stairs. Whenever we come across a set of stairs we make Henry climb them. He's always hesitant at first, but then he eventually comes around and works his way up them.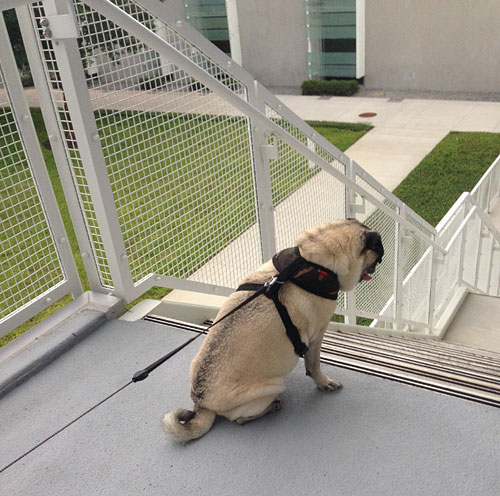 And once he is up them, there is always the task of getting back down them. Which to me is the scarier part, but not for Henry. He goes down the steps much faster than he goes up the steps for some reason.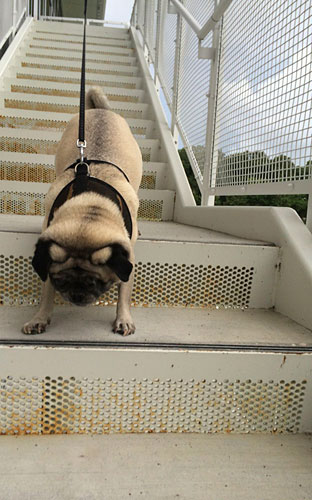 And whenever we get to a set of stairs, I like to remind Henry that he lived in a 3 story house for the first 2 years of his life. Henry and Benjamin used to race up and down the stairs like wild men. They would chase, push and pummel and do all kinds of unsafe things on the stairs. But, after almost 10 years of Florida living and rarely encountering stairs, Henry seems to have forgotten all about his stair adventures as a young pug.