Monday, April 29, 2013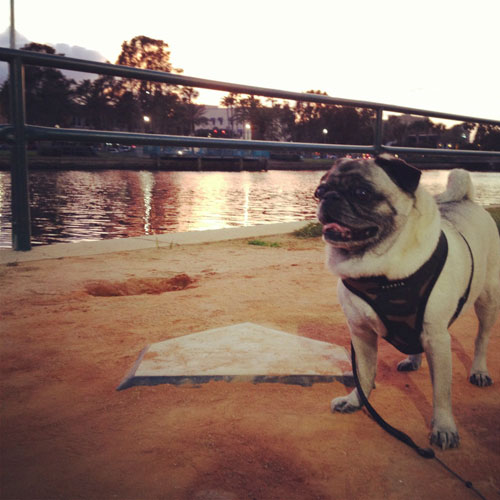 Last Friday night, Henry got to go to a Daytona Cubs game. The cubbies are a minor league team and host a Bark at the Park night a few times each season. Benjamin and Luna have been to a game as well, but they didn't have as much fun as Henry. There is a lot of action going on at the games and neither of them were too fond of the bleachers or the steep steps leading up to their seats. So, when Bark at the Park night came around this year, we thought we would make it a special Henry only adventure.
I think Henry remembered his previous trips to the ballpark because as soon as we arrived at the stadium, he made a beeline for the concession stand. He was even lucky enough to see a concession worker that remembered him from a previous year! Needless to say, he scored more than a few tasty treats.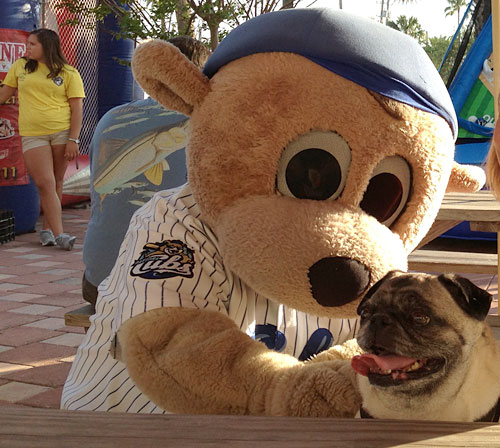 Henry also got to meet Cubby, the Daytona Cubs mascot. A lot of the dogs don't really know what to make of Cubby and tend to bark at him, but Henry played it cool. He was sort of like, "Hey, what's up?". Then when he realized that Cubby's big paws were functional petting hands, him and Cubby were fast friends.