Friday, August 1, 2014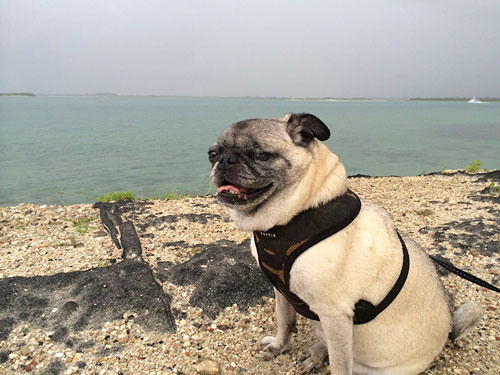 Henry has always loved the beach, so we thought we would take him over one evening for a bit of fun. We almost never go to the beach during the summer. It is just too hot for the pugs to have any fun. But, Henry handles the heat a lot better than Benjamin and Luna did and an afternoon storm had just rolled through and cooled things off so we thought we would give a quick trip to the beach a go.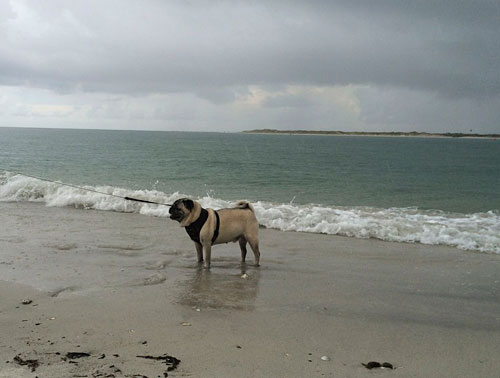 Except for one other dog playing fetch, we had the whole beach to ourselves. And that dog was so involved in his game of fetch that he didn't even notice us. Henry got his feet wet and strolled along for a bit. Then, the weather turned on us and big storm started heading our way. We high tailed it to the car. The weather cut our trip a bit short, but it was fun nonetheless.