Thursday, December 2, 2010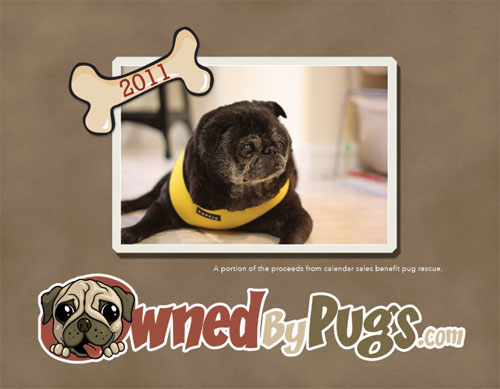 I am having some technical difficulties this morning that makes getting a new picture up a bit of a challenge, so I thought this would be a good time to update everyone on the 2011 Owned by Pugs Calendar.
Calendars are now shipping and as November wrapped up, I did a quick tally and I am happy to report that so far a total of $605 has been raised for the participating pug rescue organizations. The $605 will be divided amongst each of the participating pug rescue organizations based on the rescue group selected when a calendar sale was made.
Thank you for all your support and kind words about the calendar. I hope you enjoy it throughout 2011!