Monday, February 6, 2012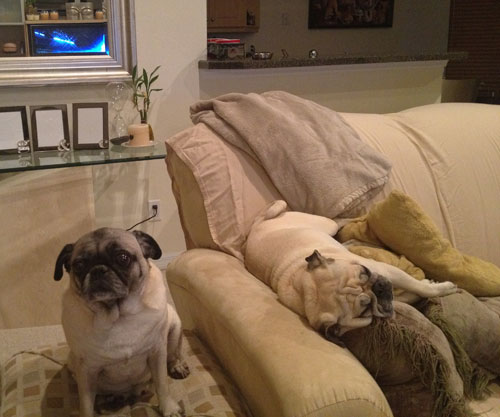 The teams playing in Super Bowl XLVI didn't turn out exactly how we would like (darn Ravens), but that didn't stop us from enjoying the game on Sunday. And the pugs love football Sundays! What can be better than snacks and cuddle time!
You can see a little bit of the tv in the mirror behind the pugs, but it sure doesn't look like the pugs are too interested. I'm pretty sure they were all snoring by the end of the first quarter.
Here's hoping your team won!