Friday, March 18, 2011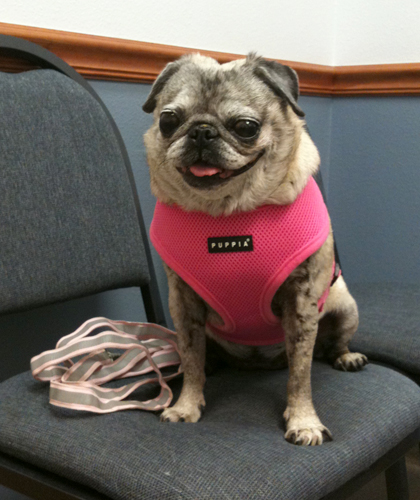 Luna had an eye checkup yesterday and received a very good report. Her eyes are holding steady, which for Luna is great news. The tear production in her bad eye was even up a bit from her last visit.
Not only did she get a great report, but she was a really good girl at her appointment. She got to meet a few dogs and she was a very good girl while having her eyes examined.
After the long car ride there, the excitement of the visit and then the long car ride back home, as soon as we got home, Luna plopped down in her puff pillow and sawed logs for the rest of the afternoon.