Tuesday, May 24, 2011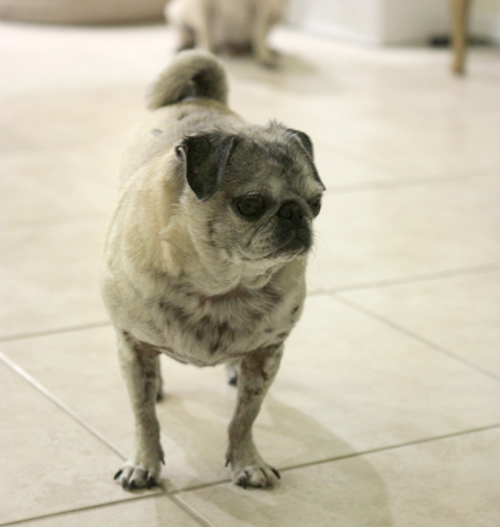 Luna came through her breathing surgery with flying colors. The vet called and gave us an update at 5pm and told us that Luna was out of surgery and awake and looking around. She was alert and seemed to be in good spirits. Her only issue is that she had a noisy neighbor

During her breathing surgery they shortened her soft palate, widened her nostrils and removed her saccules.
We also received the results of her CAT Scan. The test revealed that Luna has a prolapsed disc in her neck and two prolapsed discs in back. Surgery is not recommended at this time and we meet with the neurologist tomorrow afternoon when we pickup Luna to go over a treatment plan. I'm not sure what the plan is going to be, but I sure do not want it to be 6 weeks of keeping Luna still. To me, that doesn't seem like a feasible option.
I will let you know more after we pickup Luna. I sure can't wait to have the little girl back home with us!