Monday, August 29, 2011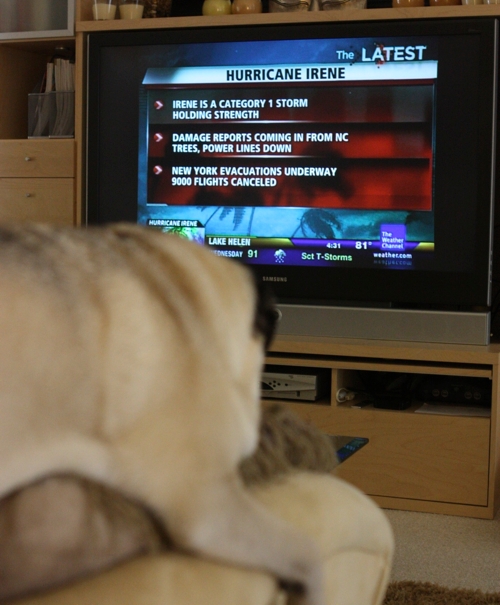 Lucky for us Irene stayed off the coast and her effects on our weather were pretty minimal. Unfortunately, Irene travelled right up the east coast. We kept a close watch on the storm this weekend to see how Irene would effect G-Ma and G-Pa in Maryland. G-Ma & G-Pa have had quite a week. They had an earthquake and a hurricane! Geez!
I hope everyone in the path of Irene is doing OK. Our thoughts are with you all.