Friday, June 18, 2010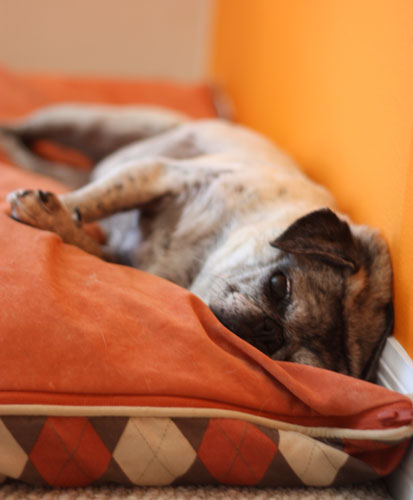 You know how Luna loves to lay in the bin in my office while I work? Well, the summer heat has forced her to find a new favorite spot to sleep while I toil away at my desk.
The bin sits near a door, which gets lots of morning sun and despite being in the AC and having the sunlight reflect through the glass door, Luna gets overheated. She tried to tough it out at first, but she found it pretty hard to get any sleep while panting.
So she packed up camp and moved to a dog bed at the other side of the office that doesn't get any of the sun's rays. Oddly enough, though, on this new dog bed she always lays with her back up against the wall.
Have a great weekend, everyone!