Wednesday, August 31, 2011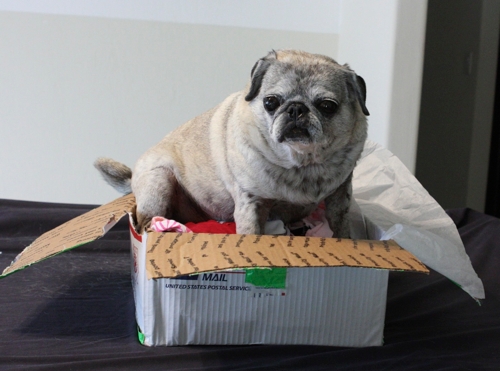 Late last week a very big package came in the mail for Luna. The box was about as big as Luna and I couldn't imagine what it was. I peeked at the return address and immediately recognized the name. At that point I knew that Luna was in for a very big surprise from Huckle.
Abby and Gracie, with the help of their Mom, sent Luna a whole wardrobe! There were t-shirts, rain coats and all kinds of fashionable stuff. Looney couldn't believe her eyes. In the blink of an eye she pretty much doubled her closet!
I will be posting shots of Luna in her new threads soon!
Thanks Huckle, Abby & Gracie! You are too kind!