Thursday, July 21, 2011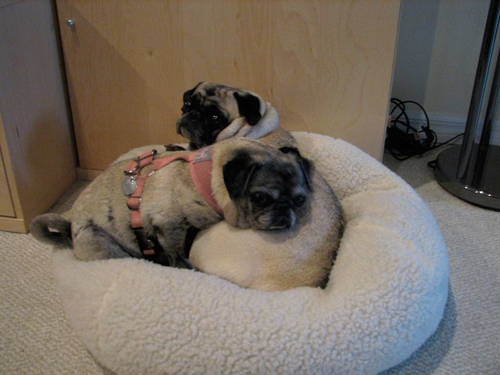 In keeping with yesterday's theme of snuggle pictures from the archives, here is a shot of Henry and Luna from November 2009. Again, "Wow! Look how dark Luna's face is!" My second thought on this one is, "Look how clean the puff pillow is!"
Knowing how much Luna loves her puff pillow, this picture just cracks me up. Luna is clearly sulking and is trying her best to make Henry get out of her puff pillow.